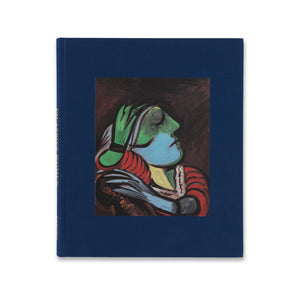 Books & Magazines
Picasso's Women
Regular price
Regular price
$100
This book was published on the occasion of Picasso's Women: Fernande to Jacqueline at Gagosian, 980 Madison Avenue, New York, an exhibition of paintings and sculptures that attests to the central role and influence of the many women in Picasso's life, organized in honor of the late art historian and biographer, Sir John Richardson. "The inspiration of nearly all his work comes from his daily life," Richardson wrote of the artist in 1962.
This volume traces Picasso's depictions of eight women who played a prominent role in his life and art: Fernande Olivier, Olga Khokhlova Picasso, Sara Murphy, Marie-Thérèse Walter, Dora Maar, Françoise Gilot, Sylvette David, and Jacqueline Roque Picasso. Each woman served as a catalyst for experiments in color and form that would continue to change as the contours of the relationship shifted. Through this process, Picasso's work was constantly reinvented and renewed.
The publication features a foreword by Larry Gagosian; a reprint of "Picasso in Private," an extensive newspaper article Richardson wrote for the Observer in 1962; and an illustrated chronology of Richardson's curatorial career at Gagosian from 2009 to 2018. The book is wrapped in a life-size reproduction of the Observer article and includes a bookmark.
More from Books & Magazines