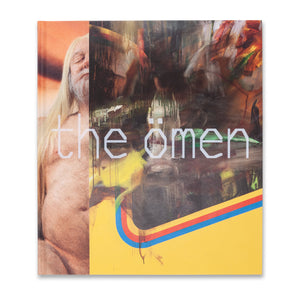 Books & Magazines
the ömen: Albert Oehlen paintings and Paul McCarthy sculptures
Regular price
Regular price
$80
This book was published on the occasion of the exhibition the ömen: Albert Oehlen paintings and Paul McCarthy sculptures at Gagosian, 555 West 24th Street, New York. Juxtaposing paintings by Oehlen with large-scale sculptures by McCarthy, it draws out the artists' shared fascination with seriality, reference, and artistic expression.
Oehlen's works are focused on his cryptic Ömega Man motif, which was inspired by the character of Dr. Robert Neville in the sci-fi movie The Omega Man (1971). As the doomed survivor of a global pandemic, Neville symbolizes the pitfalls of runaway scientific development. McCarthy's contributions include his installation The King (2006–11), which incorporates a nude mannequin modeled after the artist, and Henry Moore Foam (2004), which pays homage to the modernist sculptor via a huge Styrofoam replica of a Moore-inspired work that McCarthy produced as a schoolboy.
Fully illustrated with color reproductions and details of the works as well as installation photography, the book also includes "The Last Bad Painter on Earth," an essay by John Kelsey examining Oehlen's work, and "The King Is Dead," a text by Harry Thorne on McCarthy.
More from Books & Magazines