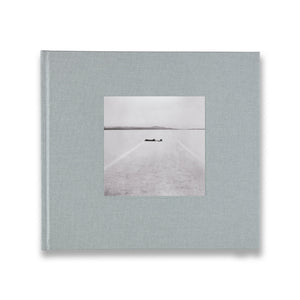 Books & Magazines
Walter De Maria: The Object, the Action, the Aesthetic Feeling
Regular price
Regular price
$200
At almost five hundred pages, Walter De Maria: The Object, the Action, the Aesthetic Feeling is the first comprehensive survey of the artist's entire, exceptionally diverse oeuvre. Exploring both his creative career and his personal life, the volume reveals the interconnected and influential nature of De Maria's practice.
While best known for interactive public sculptures and monumental works of Land art, De Maria also produced paintings, drawings, and films, as well as musical compositions and writing. The Object, the Action, the Aesthetic Feeling documents more than two hundred such projects made or envisioned by the artist between 1960 and his death in 2013, as well as some realized posthumously. Presented in roughly chronological order, these are catalogued and illustrated with new and recent photography; many are also supplemented by archival and documentary images.
The publication begins with a heartfelt foreword by Larry Gagosian and introduction by curator Donna De Salvo. It also includes catalogue entries written by Elizabeth Childress, director of the Walter De Maria Archive and short contextual commentaries by Michael Childress, the Archive's archivist, as well as statements by the artist. Three other essayists—Michael Govan, Christine Mehring, and Lars Nittve—explore the progression and range of De Maria's work. Also included is the first detailed chronology of De Maria's life and work researched and written by Dagny Corcoran, a longtime friend of De Maria's. Finally, a documentation section reproduces selected exhibition histories and bibliographies.
More from Walter De Maria
More from Books & Magazines