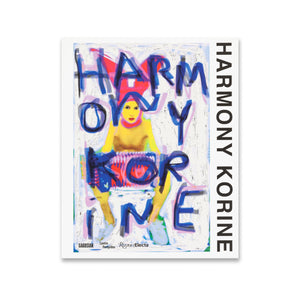 Books & Magazines
Harmony Korine
Regular price
Regular price
$45
This is the first comprehensive monograph on the cinema, art, writing, and creative world of Harmony Korine, the boundary-breaking auteur of Kids (1995), Gummo (1997), Mister Lonely (2007), and Spring Breakers (2012).
Korine rose to prominence after penning the script for Larry Clark's infamous movie Kids at the age of nineteen. In addition to the critically acclaimed cult classics he has written and directed since then, Korine's creative practice extends to photography, drawing, and both figurative and abstract painting.
This monograph not only reflects on Korine's work to date, but also examines his influence over the past twenty years, exploring the artist's process and experimentation, as well as his expansive use of editing techniques. An interview by film critic Emmanuel Burdeau and an extensive multipart essay by curator Alicia Knock trace common themes through Korine's films and artworks, considering the ways in which he has captured the surreal quality of contemporary life. The volume also includes a filmography, exhibition history, and selected bibliography on the artist.
More from Books & Magazines