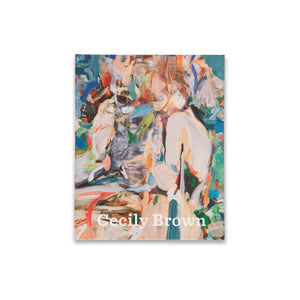 Books & Magazines
Cecily Brown
Regular price
Regular price
$50
This book was published on the occasion of Cecily Brown at Gagosian, rue de Ponthieu, Paris, the artist's first solo exhibition in Paris. It presented expressive new paintings that contend with the art historical genres of the figure study and the nude ensemble.
Each canvas is in a state of compositional flux, compressing subject and background with sinuous brushstrokes in a palette of brightly contrasting hues. These stylistically diverse works incorporate nudes that range from loosely suggested jumbles of body parts to clearly identifiable groups of figures. Gleaning inspiration from sources including Impressionism and nineteenth-century genre painting, Brown recasts the dynamics between representation and abstraction, past and present.
The publication features a twenty-six-page accordion-fold pullout reproducing the exhibited paintings and a booklet with an essay by James Lawrence, translated into the French for the first time, both bound in a hardcover case.
More from Books & Magazines