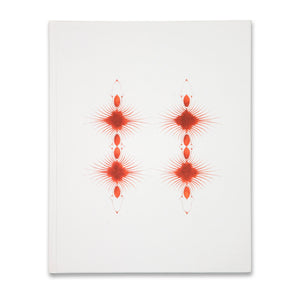 Books & Magazines
Richard Wright
Regular price
Regular price
$80
This volume surveys more than thirty works by Richard Wright, made between 2001 and 2009, and includes his Turner Prize exhibition and installations at the Museum of Modern Art, New York; Middlesbrough Institute of Modern Art, England; and Carnegie Museum of Art, Pittsburgh.
Wright's site-specific, often transient works unite painting with graphic and architectural elements, charging the spaces in which they are made with a fourth dimension. His paintings, works on paper, windows in leaded glass, and applied metal-leaf schemes dynamize the traditionally static relationship between painting and viewer, examining notions of memory, ephemerality, and duration.
The book features essays by Russell Ferguson, John Lowden, and Sarah Lowndes, as well as an exhibition history of the artist.
More from Books & Magazines