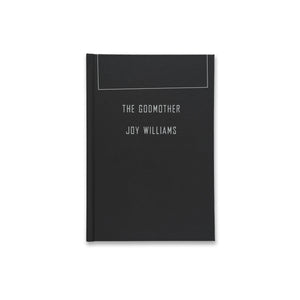 Books & Magazines
The Godmother
Regular price
Regular price
$40
Joy Williams's The Godmother describes the dysfunctional relationship between Jean; her friend Suse; Suse's disreputable husband, the Rev. Hector; and the Hectors' troubled daughter, Quinn. When Rev. Hector abandons his family and "more or less indifferent congregation" in Maine, he is replaced by the mysterious Padre Lucy, who is seemingly harboring an animal—"an American wolf, unapologetic, a wolf of the wild, of the steppes"—in the church undercroft.
Matched with an artwork by Walton Ford, the publication is part of Gagosian's Picture Books, an imprint conceived by author Emma Cline and dedicated to publishing fiction by leading writers alongside contributions by celebrated contemporary artists.
Ford's dreamlike painting from 2023, which shares the story's title, is marked by the artist's characteristic subversion of the conventions of natural history painting. The Godmother parallels Williams's darkly funny narrative by superimposing the spectral image of a yellow-eyed hound over a highway that curves through a nighttime forest.
More from Books & Magazines