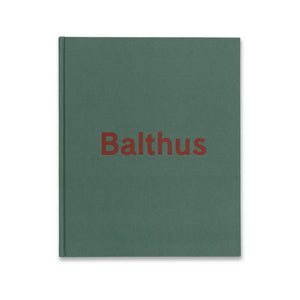 Books & Magazines
Balthus
Regular price
Regular price
$100
This book was published on the occasion of Balthus at Gagosian, Paris—the first exhibition of the artist's work in the city since his 1983–84 retrospective at the Centre Pompidou. It features paintings, drawings, and photographs made throughout the largely self-taught painter's career.
Working independently of avant-garde movements such as Surrealism, to make his interior portraits, street scenes, and landscapes, Balthus turned to antecedents including Piero della Francesca and Gustave Courbet, appropriating their techniques to depict the physical and psychic struggles of adolescence.
The bilingual (English/French) publication features a conversation between Olivier Zahm and Setsuko Klossowska de Rola, providing an insightful look into the world of this reclusive painter of charged and disquieting narrative scenes.
More from Books & Magazines