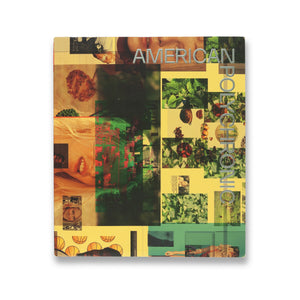 Books & Magazines
Roe Ethridge: American Polychronic
Regular price
Regular price
$70
This comprehensive volume documents Roe Ethridge's work from 1999 to 2022, focusing on two interlocking threads of his celebrated photographic practice. Images produced for exhibition are arranged chronologically, from oldest to most recent, while commercial and editorial photographs appear in the opposite order. Together, these form a vibrant sequence of harmonies and dissonance, hits and B-sides.
The photographs move fluidly between genres in pursuit of a distinctive visual language—blending and playfully juxtaposing the realms of fine art, fashion imagery, and advertising with the everyday, personal, and generic. Ethridge explores how new visual experiences can be created through the reproduction and recombination of images, photographing and distorting the real as a way of suggesting—or disrupting—the ideal.
The monograph includes a new essay by Jamieson Webster and a conversation between the artist and Antwaun Sargent. The signed edition includes a slip signed by the artist and glued on the inside back cover.
More from Books & Magazines