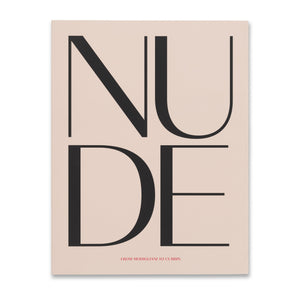 Books & Magazines
Nude: From Modigliani to Currin
Regular price
Regular price
$120
This book was published on the occasion of the exhibition Nude: From Modigliani to Currin at Gagosian, 980 Madison Avenue, New York.
The persistent impulse to portray the human body is present at every juncture in art history. This volume documents a group exhibition of more than fifty artworks depicting the human body by thirty artists—including Paul Cézanne, Edvard Munch, Charles Ray, and more—from the eve of modernism to the present day.
Organized chronologically, the book begins with an essay by Michael Cary, and includes archival imagery of artists at work in their studios and quotations by artists—Francis Bacon, Willem de Kooning, Marcel Duchamp, Lucian Freud, Henri Matisse, and Jenny Saville—on the subject of the human body interspersed throughout the plates.
More from Books & Magazines