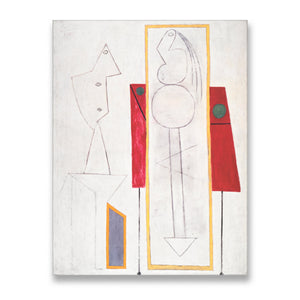 Books & Magazines
In the Studio: Paintings and Photographs
Regular price
Regular price
$150
This book was published on the occasion of the group exhibitions In the Studio: Paintings at Gagosian, West 21st Street, New York, and In the Studio: Photographs at Gagosian, 980 Madison Avenue, New York, curated respectively by John Elderfield and Peter Galassi.
The subject of the artist's studio in works of art is a very large one with a long history: the spaces where art is made, and the means by which it is made, have proved fascinating to both its creators and its viewers. This pair of exhibitions explores important themes in the development of images of the artist's studio within the mediums of painting and photography.
The publication comprises two books—one devoted to each medium—housed in a slipcase. Paintings includes more than fifty paintings and works on paper by nearly forty artists from the mid-sixteenth through late twentieth centuries, with an informative entry on each artist. Photographs features nearly 150 photographs by over fifty artists—dating from the medium's origin to the late twentieth century—divided into three thematic subgroups. Each curator has contributed a new essay to his volume.
More from Books & Magazines